AR Issue 5 -the Three New Casinos Amendment
Would expand gaming rights in Arkansas and provide for the creation of three new casinos in Boone, Miller and Washington counties.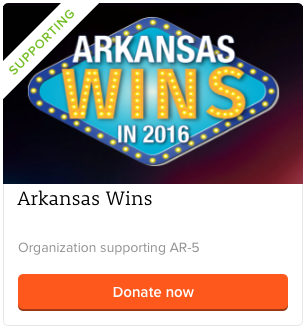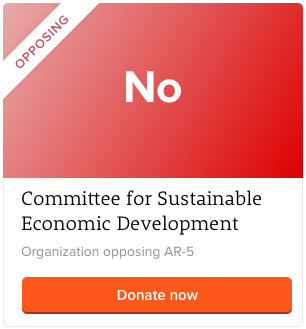 ---
MA Question 1 - Massachusetts Authorization of a Second Slots Location Initiative
Would expand gaming in Massachusetts by granting the Gaming Commission the ability to issue an additional license to operate slot machines.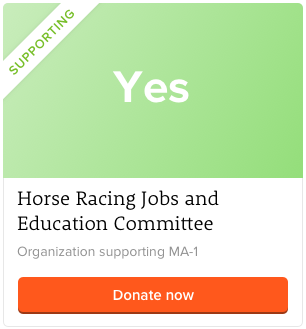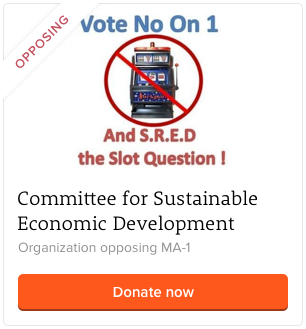 ---
NJ Public Question 1 - New Jersey Allowance for Casinos in Two Additional Counties
Allows for two new casinos in northern New Jersey.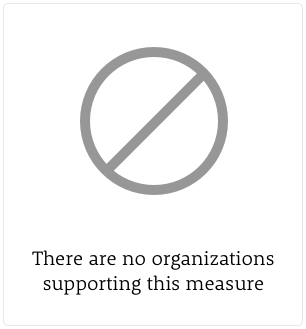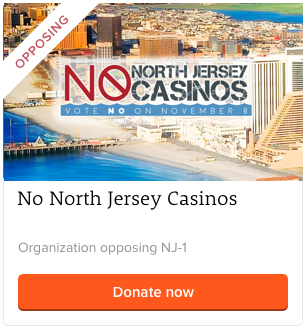 ---
RI Question 1 - Rhode Island Twin River Casino in Tiverton
Would end Atlantic City's four-decade monopoly on gaming in New Jersey and allow the Legislature to permit two additional counties to each have one new casino.