Crowdpac is the best way to raise money for a campaign online.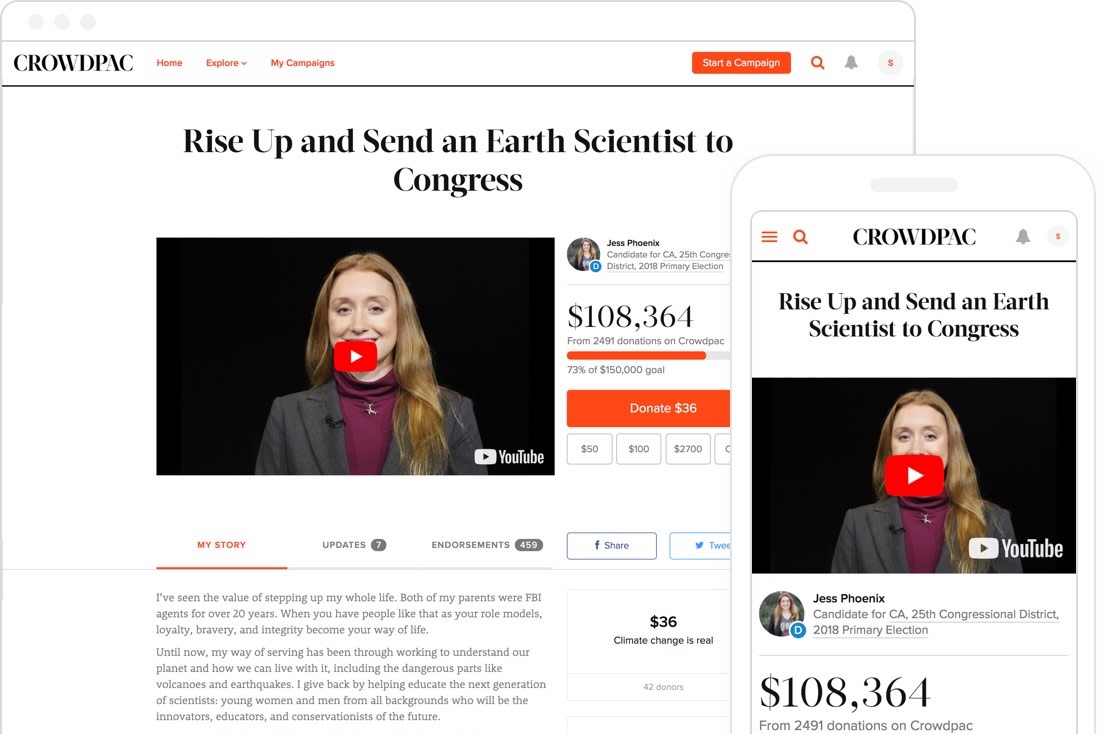 ---
Set up a campaign for free, in minutes. You don't need a website or a bank account to start raising money.
Be compliant from day one with downloadable csv files to make your finance reports easy.
---
Here are some ways people are using Crowdpac:
See where your donations are coming from with trackable source links tied to donation records.
Customize receipts, donate asks and share buttons to match your campaign message
Track all donations and pledges to your campaigns through your dashboard.
Tag issues you care about to help potential supporters find your campaign
---
Your community can share why they support you by endorsing your campaign publicly. This gives your supporters a way to share their personal stories.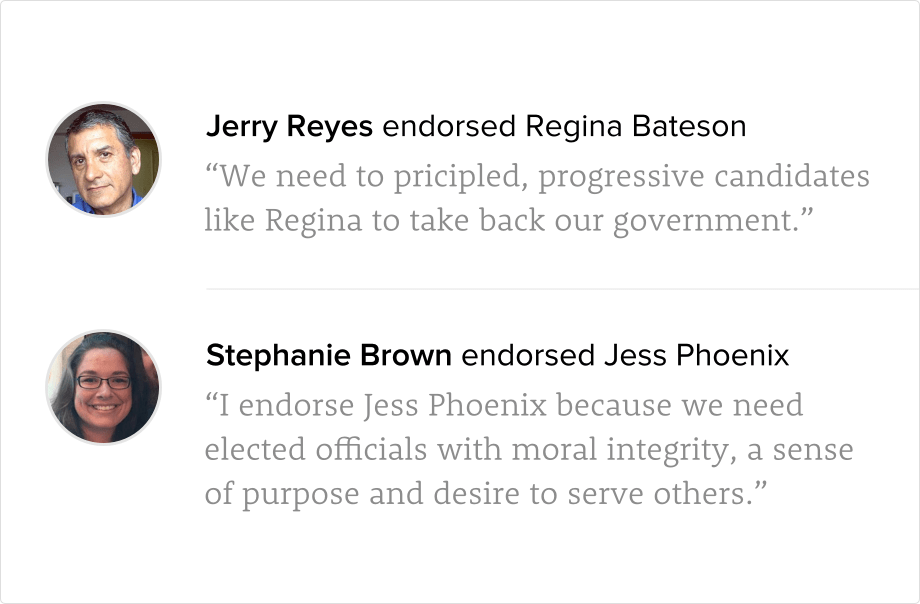 Communicate with supporters
Send automated notifications to endorsers and donors to update them on your campaign. No need for a CRM or website to communicate and engage your supporters.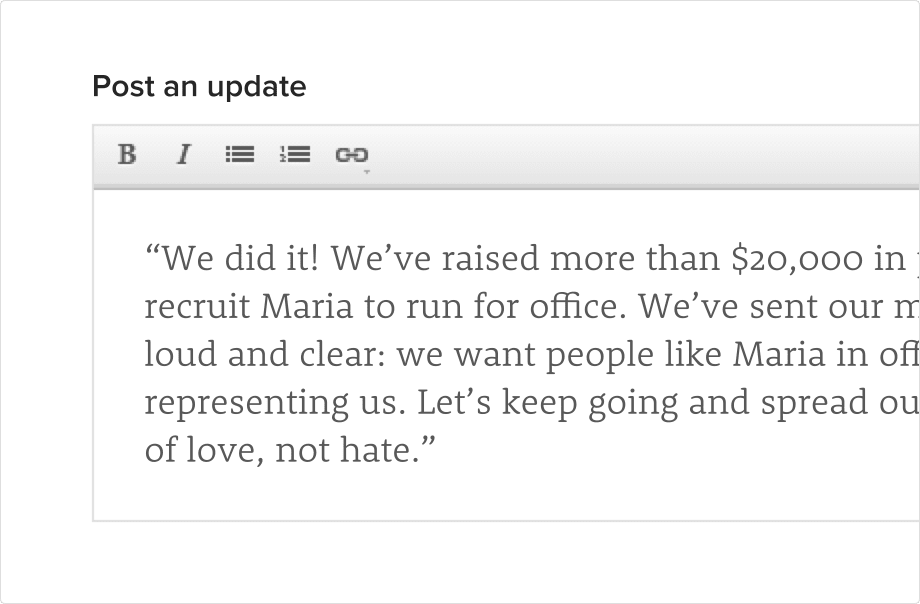 People donating on Crowdpac have the option to save their payment method to their account, making future donations one-click.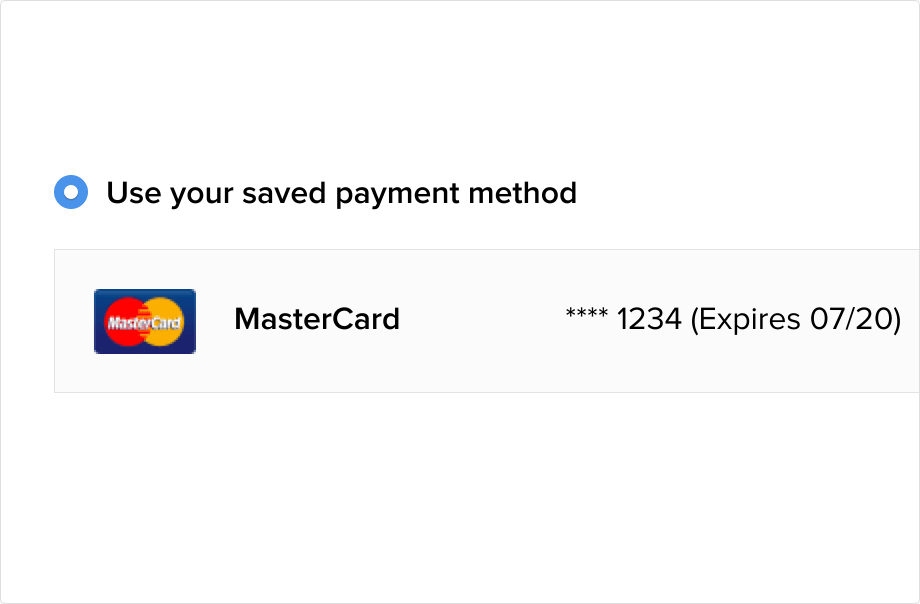 Build a sustainable and predictable fundraising base by letting your supporters donate to your campaign automatically every month.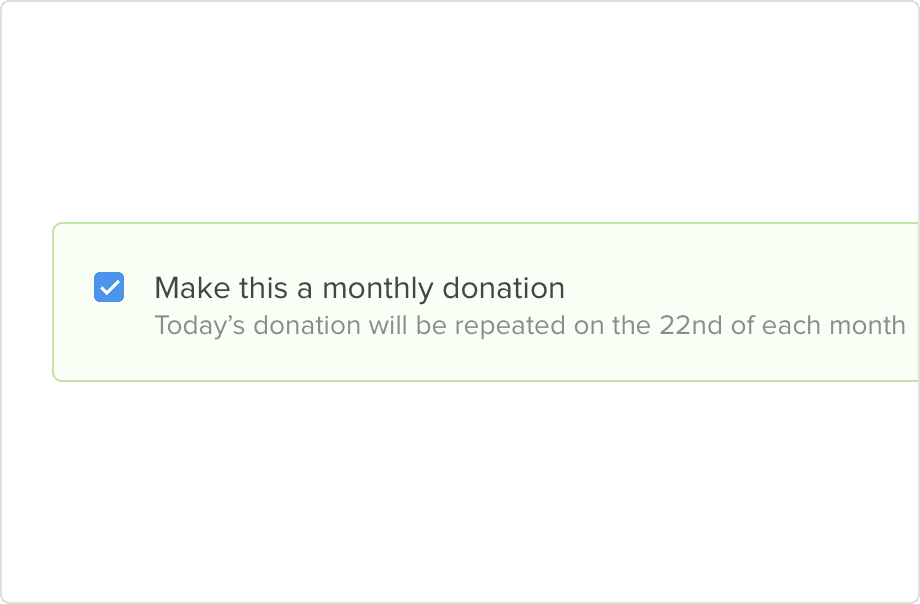 ---
Get started today!
Crowdpac campaigns are free to create, take minutes to setup, and 100% of every donation goes directly to your campaign.
---