Start Running!
With a Start Running page, you can test your fundraising support by collecting financial pledges immediately. Your supporters will only be charged if (or when) you officially decide to run for office. Create a campaign page in minutes!
These people are already getting pledges
There are many people already building support, from elected officials to your next door neighbor. Here's a group of candidates who used Start Running to test the waters on a run for office.
How it works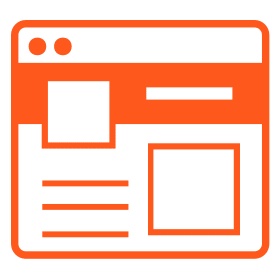 Create a crowdfunding page for yourself or someone you think should run.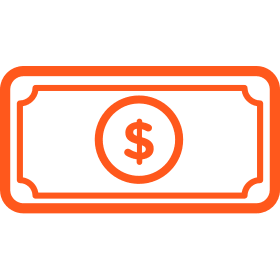 Test the waters by collecting pledges and endorsements to build support.
Declare your official candidacy, and turn your pledges into campaign donations.
Create a crowdfunding page, set fundraising goals, and build support.
It works on desktop and mobile, and takes just a few minutes to set up.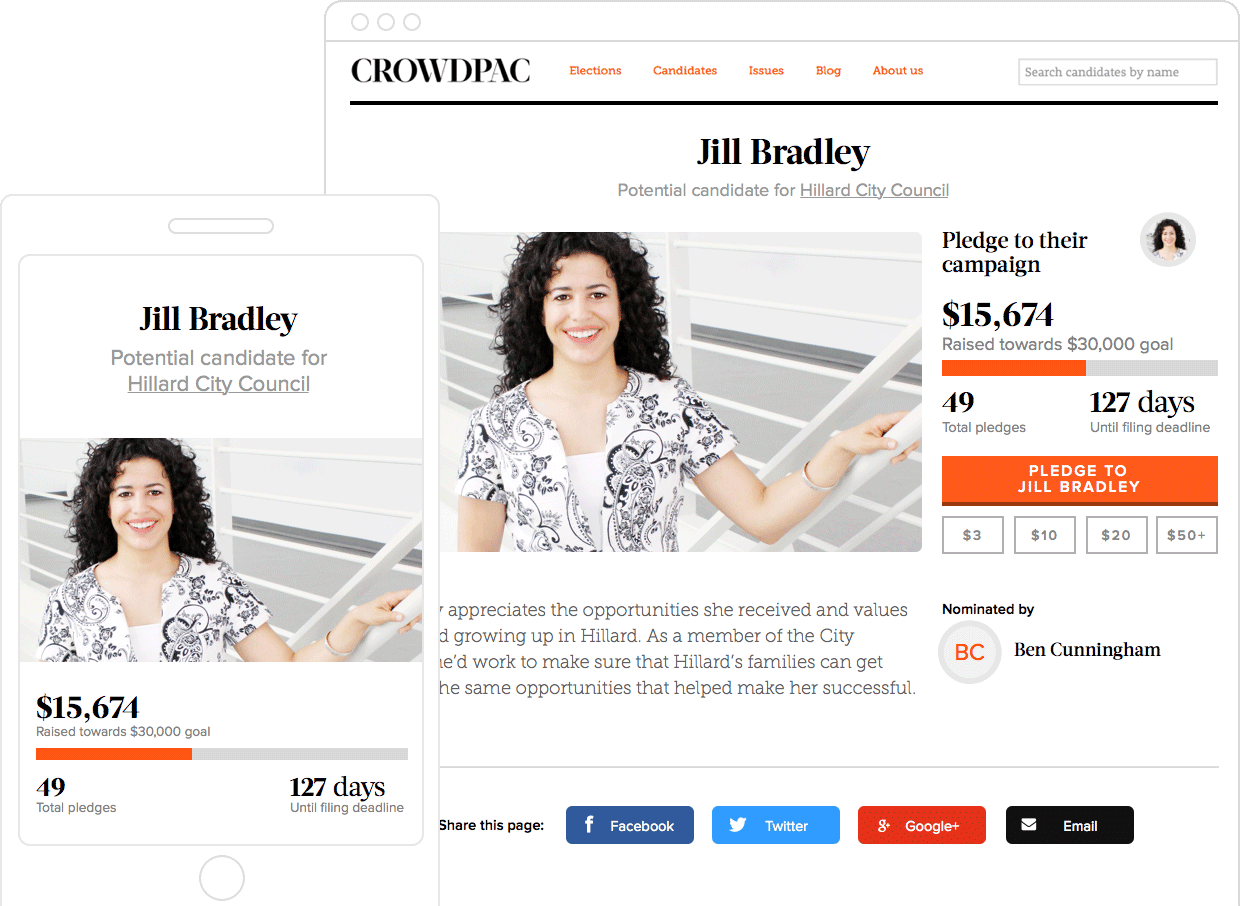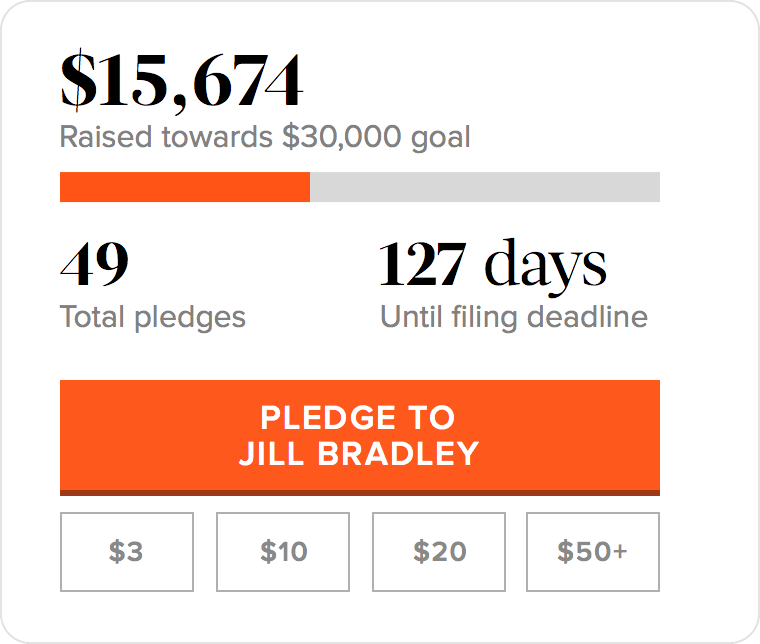 Start collecting pledges before you officially declare your candidacy.
Crowdpac is the only place you can do this. When you declare, your pledges automatically turn into campaign donations.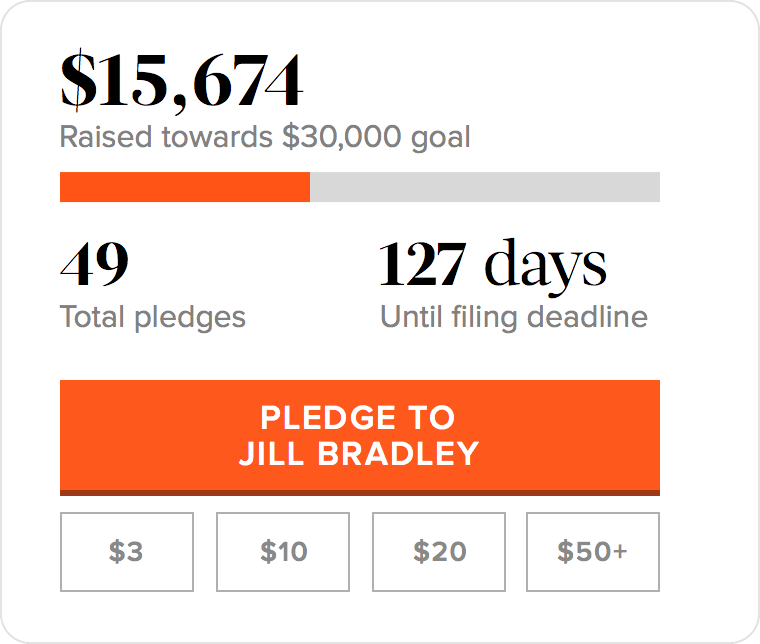 Get endorsements, and climb the leaderboard alongside declared candidates.
On the page for every race, there is a leaderboard showing candidates' pledges and endorsements.
FAQ
Crowdpac uses a pledge system to make it possible for you to support prospective candidates before they officially register with the appropriate regulatory agency such as the Federal Election Commission (FEC). If your candidate declares, our payment processing partner Democracy Engine will charge your credit card, and the donation will be transferred to your candidate.
Crowdpac offers unique conditional pledge campaigns powering new ways to engage in grassroots fundraising and advocacy, such as this run for office tool. When you make a pledge to a conditional campaign, we deduct a 4.25% fee to support our platform on top of the standard 3.75% + $.30 fee to process our transactions from any pledges that convert to donations. Pledges that do not convert to donations incur no fees.
After the candidate officially declares, 100% of new donations made on our platform will go to the campaign. To do this, we add a 3.75% + $.30 processing surcharge on top of the donation that goes to our payment processor, Democracy Engine, and also suggest a small voluntary amount (a "tip" if you will) to help support our platform.
If you are running for office at the federal level, the FEC requires you to file when one of the following conditions occurs:
Individuals that have received or spent over $5,000
Another person or committee has received or spent over $5,000
When a combination of of individual or designated person's receiving or spending is over $5,000
When someone pledges to you on Crowdpac, they are not actually making a contribution to your campaign – they are promising to donate in the event that you officially declare. Therefore, you can create a potential campaign page for yourself and ask your network to pledge without needing to file papers.
Certain states have different filing guidelines. So if you are looking to run for a statewide or state legislative race, click here to learn more.
Crowdpac is your very own political machine.
Don't let anyone decide for you - get invested, get involved!